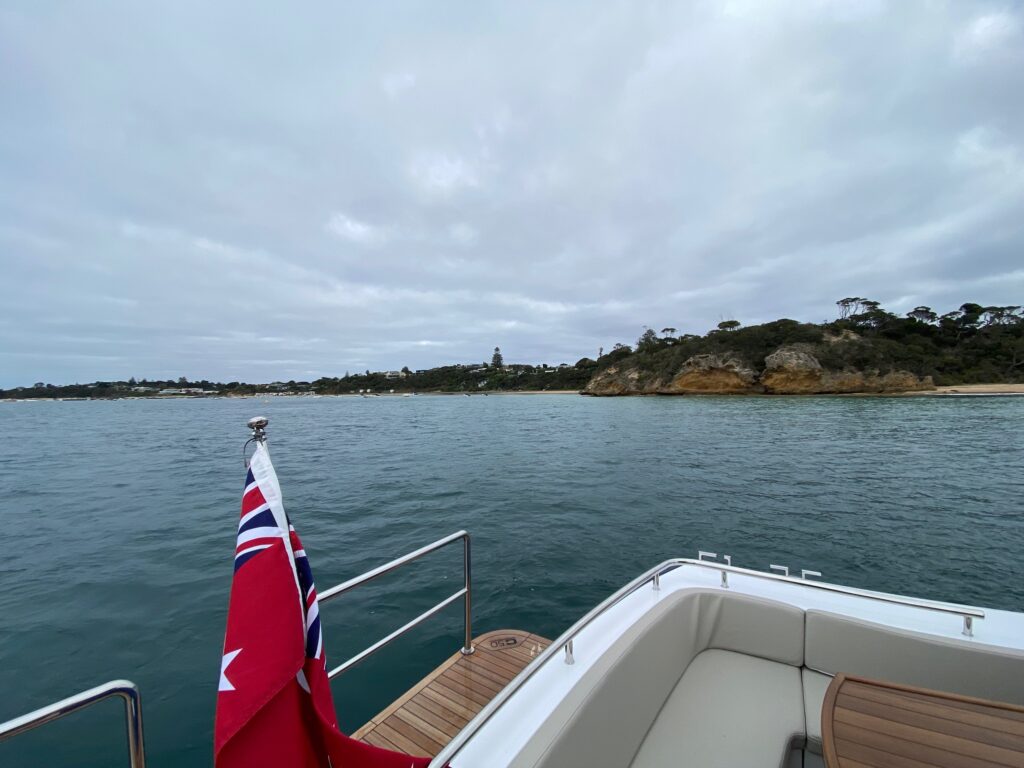 Go out on a choppy day
It is important to take your boat out in choppy weather and to know how to drive it through the chop for the safety of the boat and the comfort of all onboard.
Although you may never plan to go out on a choppy day, there is never any guarantee that the weather won't change, and so all of a sudden the beautiful calm waters you left in have turned to chop or waves.
Obviously driving in this requires its own set of skills. Our experience with this is that, when the water conditions change, people's instinct is to slow down in the hope that this will make it more comfortable.
If the boat you have is a planing boat, this will cause your vessel to try to displace water, and you will end up getting thrown around left, right and centre.
A client story
I recall calling one of my clients, just to check how he was going, because he had embarked on a day trip from Docklands down to Martha Cove. Half way down the Bay the wind had changed direction and picked up speed – creating short, sharp chop on the Bay.
When I called, he had arrived in Martha Cove, and he let me know that his wife and 2 kids were feeling sea sick and he wasn't sure how they were going to get back.
I just happened to be around the corner at the time so I popped down to see him, and ended up hopping on board to do some training around driving in the chop.
After organising for the family to get home by road, we went out together to do training, and my first step was to watch how he was handling the vessel. His chosen speed was about 5 knots below what it needed to be – so the boat was rocking from side to side and slapping on the water. So we adjusted the speed and a couple of other things, and got the vessel moving more smoothly through the water.
So what we will teach you is how to use your throttles and keep it at a low plan, because that promotes stability in the boat – and this is better for the longevity of the boat, and the comfort of the skipper and all passengers.