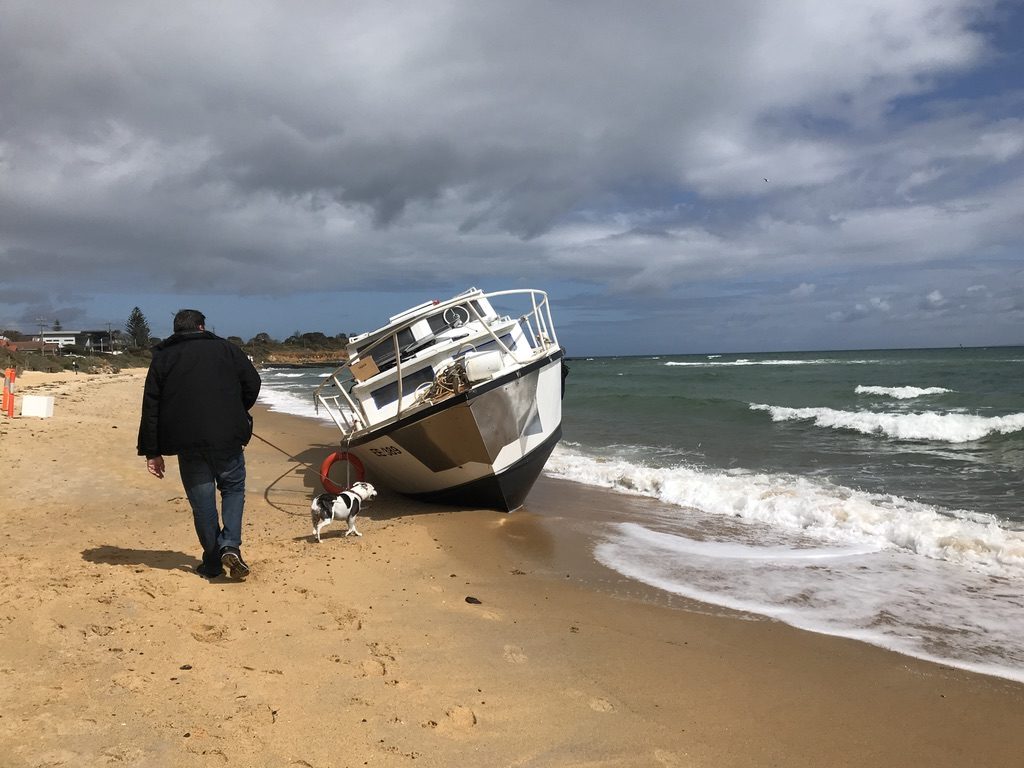 On Thursday 19th September 2019 High Tide Boating was at The Royal Yacht Club of Victoria in Williamstown. We were doing a safety equipment audit on a 1963 Classic Yacht.
Weather Changes
The morning was calm and still. In fact, we drove the length of Port Phillip Bay from Mornington up to Williamstown and the Bay was so still that it was a beautiful shiny blue. You know the one – where the water seems to reflect the sky.
Using our trusty weather app the wind was registering 0 knots.
At about 11 am the wind came up, and over the next couple of hours peaked at 23 knots. But from 0 to 20 happened in a flash!
This much wind isn't deadly, but I mention it because of how quickly and thoroughly the weather changed.
This made me think about how important the weather is to boating!
Boating & Planning
In our business, we are often moving boats from Victoria Harbour to Sandringham or from Brighton to Queenscliff Marina or Blairgowrie to Williamstown. We are literally all over the place!
However – looking at the weather forecast is a key part of our planning process and we can give you 2 really good reasons for that.
Don't Be A Hero
I am an experienced skipper and have spent most of my life playing with boats. I have experienced enough bad weather to know that "don't be a hero" is a good policy when boating!
Mother Nature knows no bounds. She doesn't consider who is out on the water and whether their boat can weather the storm!
When she turns on and goes you either get out of the way or you get caught in the fray!
Gale Warning voids Insurance
Definition: A gale is a strong wind, typically used as a descriptor in nautical contexts. The wind is referred to as gale-force when it reaches 34–47 knots. Forecasters typically issue gale warnings when winds of this strength are expected.
If a gale warning is posted it is as a warning that it is too dangerous to go out in a boat.
It is important to know that if you go boating and sustain damage or injury your insurance is instantly voided if a gale warning has been posted.
Weather Apps
There are various apps all boat owners should have. Seabreeze & MelbWinds are two good ones.
Seabreeze gives you current wind speed in various locations around Port Phillip Bay and Melbourne. This is useful because the wind can vary dramatically from one area to the next.
MelbWinds posts forecasts which is handy for forward planning. It also posts gale warnings.
Conclusion
You should never take a boat out of its pen or launch it from its trailer without first understanding the weather for the day.
As the old saying goes – In Melbourne be prepared for 4 seasons in one day! Just because it is beautiful and calm now, doesn't mean it will stay that way.
This is especially relevant to boating in Melbourne.
Our courses cover all of these elements so that you can enjoy safe boating.
Happy Boating
#nedtalksship