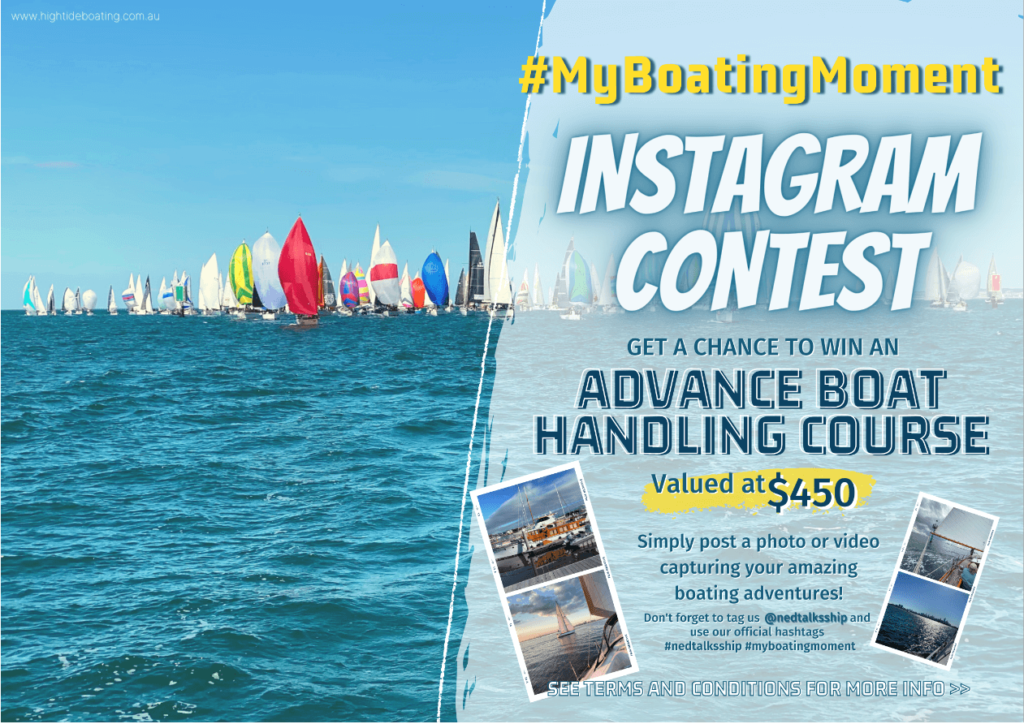 Are you completely confident with Docking your boat?
Have you ever thought to yourself that the stress of Docking cancels out the joy of boating?
Here is your chance to win our 3 hour Advanced Docking Instruction valued at $450.
Let's face it – we have all seen the YouTube videos of docking fails, and often having an accident when docking can damage more than just your own boat – not to mention your pride.
The reality is that we are not born with the ability to dock a boat.
I challenge you to think back to when you were learning how to drive a car – how much time, effort, fear and frustration was involved with that process.
Driving and docking a boat are a completely new skill set that needs to be learnt from scratch. It is true that maybe a couple of the skills are interchangeable – but even some of the basics aren't, i.e. when driving a boat you need to keep to the right!!
If you have never received formal Docking training and are new to boating, or even if you have owned a boat for some time, it can make the world of difference to your boating enjoyment.
We have found that the people we have helped with docking have used their boat more and found it easier to make excuses to "escape from it all" and head out on the water.
Some of the things that the course will cover:
FIRST THING
Engine checks
Pre-start procedure – what should you do everytime before starting up your boat?
LEARNING THE ENVIRONMENT
Docking in various wind conditions – how to alter your technique so you are not fighting the wind but instead, using its force to help you get where you need to go (Boating judo)
Docking with water current variations – We will show you how to read the currents and to work with them when docking, using the force of the current to help you get where you need to go.
PREPARING TO DOCK
How to prepare to Dock so that it can be done in a calm and controlled manner.
How to work with people at the marina wanting to help you dock.
DOCKING TIPS & HINT
How long should docking take you
Is there an expectation that you will get it right the first time
How to enjoy boating and not scare yourself away from it
Weather – looking at weather and when you should not venture out
What to do if you misjudge the weather
Take advantage of this chance to win our 3-hour Advanced Docking Instruction valued at $450.
---
Entering the competition
How do I enter?
Follow @NedTalksShip on Instagram
Post a photo or video of you in your boating adventure. The photo or video must include the boat or part thereof.
Tag us @NedTalksShip and use the hashtags #MyBoatingMoment and #NedTalksShip
Have your Instagram profile set to public at least until we have chosen the winner.
How many times can I enter the competition?
As many times as you want. There is no limit.
When will the prize be drawn?
The winner will be announced live on our Instagram account https://www.instagram.com/nedtalksship/ on December 4 at 1PM AEDT.
How will I find out if I've won?
We'll send you a personal message on Instagram on the 4th of December to let you know you've won.
You'll have 1 week to respond to our message. If we don't receive a response within a week, we'll pick another winner.
Where can I find the full T&C's?